Buscando a La Sombra

TEOR/éTica / Lado V - San José, Costa Rica, 2015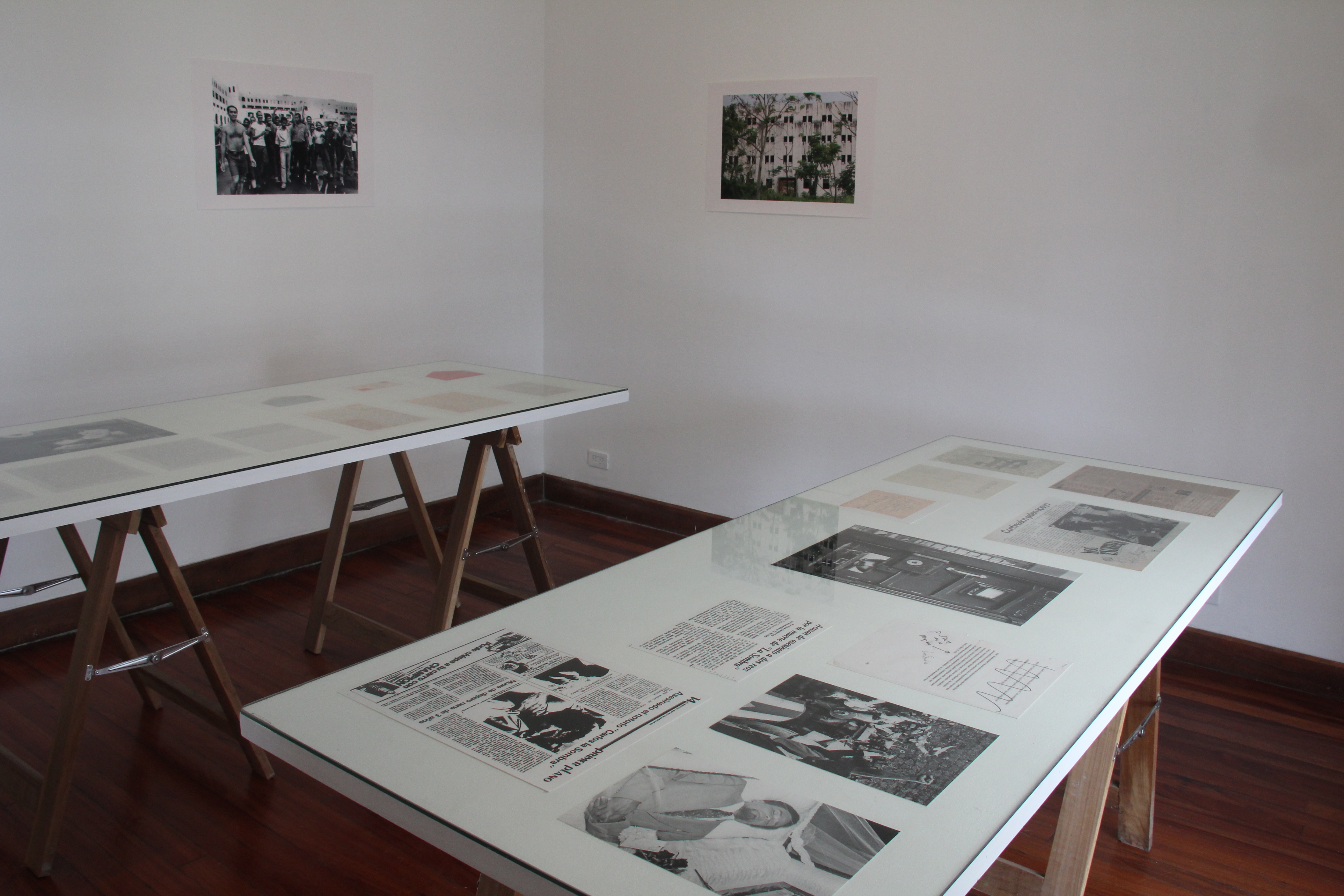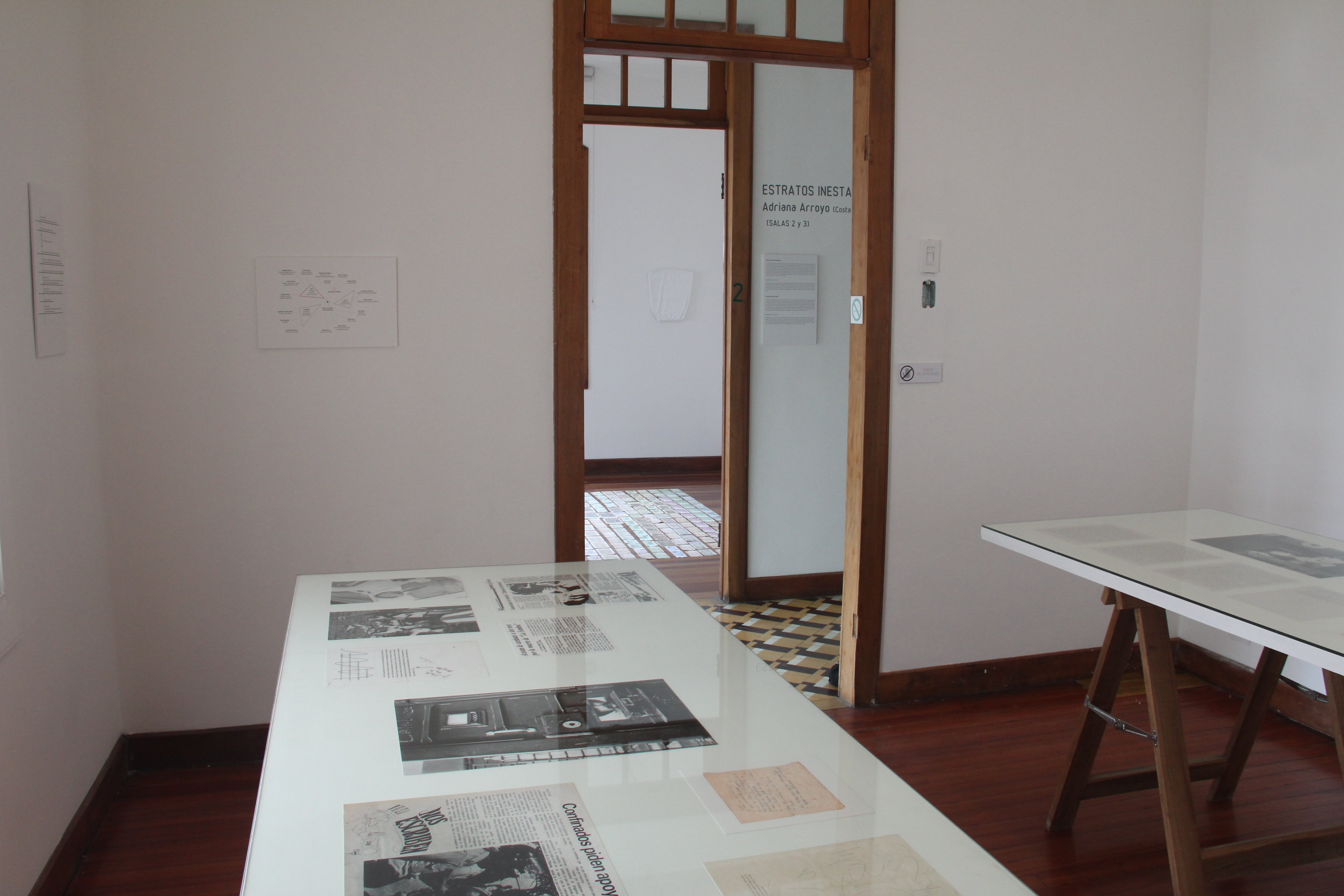 —
Buscando a La Sombra
EMERGENCIA 3 contextos volcánicos
del 15 de julio al 19 de septiembre del 2015
TEOR/éTica / Lado V - San José, Costa Rica
Buscando a La Sombra de Sofía Gallisá es un esfuerzo por rescatar la memoria histórica y afectiva de Carlos "La Sombra" Torres Meléndez, preso fundador de la Asociación Pro-Derechos del Confinado de Puerto Rico, también conocidos como los Ñetas.
La investigación parte de las memorias de quienes lo conocieron, combinando relatos y archivos personales con documentos de la época y piezas producidas durante el proceso de investigación, para generar un retrato que incorpore subjetividades, lenguajes y formas. La reformulación del pensamiento utópico de los Ñetas a partir de una realidad irremediablemente cruda y violenta es una de las tensiones al eje del proyecto. Carlos "La Sombra" es una figura que alberga muchas de estas aparentes contradicciones y manifiesta sus posibilidades más amplias. La propuesta formal de este proyecto surge de un interés en generar nuevas formas de documentación que respondan al abandono de los archivos institucionales para visibilizar los procesos de construcción histórica e ideológica. Más allá de una propuesta artística, Gallisá concibe el proyecto como un recurso y referencia para otras investigaciones que a la vez genere nuevos documentos de una materialidad distinta que dimensionen las implicaciones del tema de estudio desde una perspectiva actual y abierta a una epistemología y lenguaje poéticos.
Este proyecto existe gracias a la generosidad de muchas y muchos colaboradores. Gracias particulares a todos los que han compartido memorias y materiales de sus archivos personales, así como a los que han ayudado a darles sentido.
Esta exhibición también incluye colaboraciones con Lorraine Rodríguez, Las Nietas de Nonó (Lydela Leonor & Michelle Nonó) y Joel Rodríguez.
Proyectos ganadores de las Convocatorias 2015 - Becas Artistas Emergentes
Ver artículo en Terremoto.
︎
Buscando a La Sombra
(
Searching for La Sombra
) by Sofía Gallisá is an effort to rescue the historic and affective memory of Carlos "La Sombra" Torres Meléndez, founder inmate of the Asociación Pro-Derechos del Confinado from Puerto Rico, known as los Ñetas.
The investigation begins with the memories of those who knew him, combining personal anecdotes and archives with documents of the time and pieces produced throughout the investigation process, in order to generate a portrayal that could incorporate subjectivities, languages and forms. The reformulation of the Ñetas' utopic thinking, from an irremediably crude and violent reality is one of the tensions that functions as an axis for the project. Carlos "La Sombra" is a figure that harbors many of these apparent contradictions and manifests its wider possibilities. The formal proposal of this project arises from an interest to generate new forms of documentation, responding to the neglect of institutional archives in order to make visible historic and ideological construction processes. Beyond an artistic proposal, Gallisá conceives this project as a resource and reference to other investigations, which in turn generates new documents with a different materiality that may size up the implications of the subject of study from a current perspective, open to poetic epistemology and language.
This project exists thanks to the generosity of many and many collaborators. Special thanks to all those who have shared memories and materials from their personal archives, as well as those who have helped make sense of them.
This exhibition also includes collaborations with Lorraine Rodríguez, Las Nietas de Nonó (Lydela Leonor & Michelle Nonó) and Joel Rodríguez .
Winning projects of the 2015 Calls - Emerging Artists Scholarships.
See article in Terremoto.